Sequential PAIRED Flare Blue Side/Blue Top, Replacement
Safety Equipment & Field Ops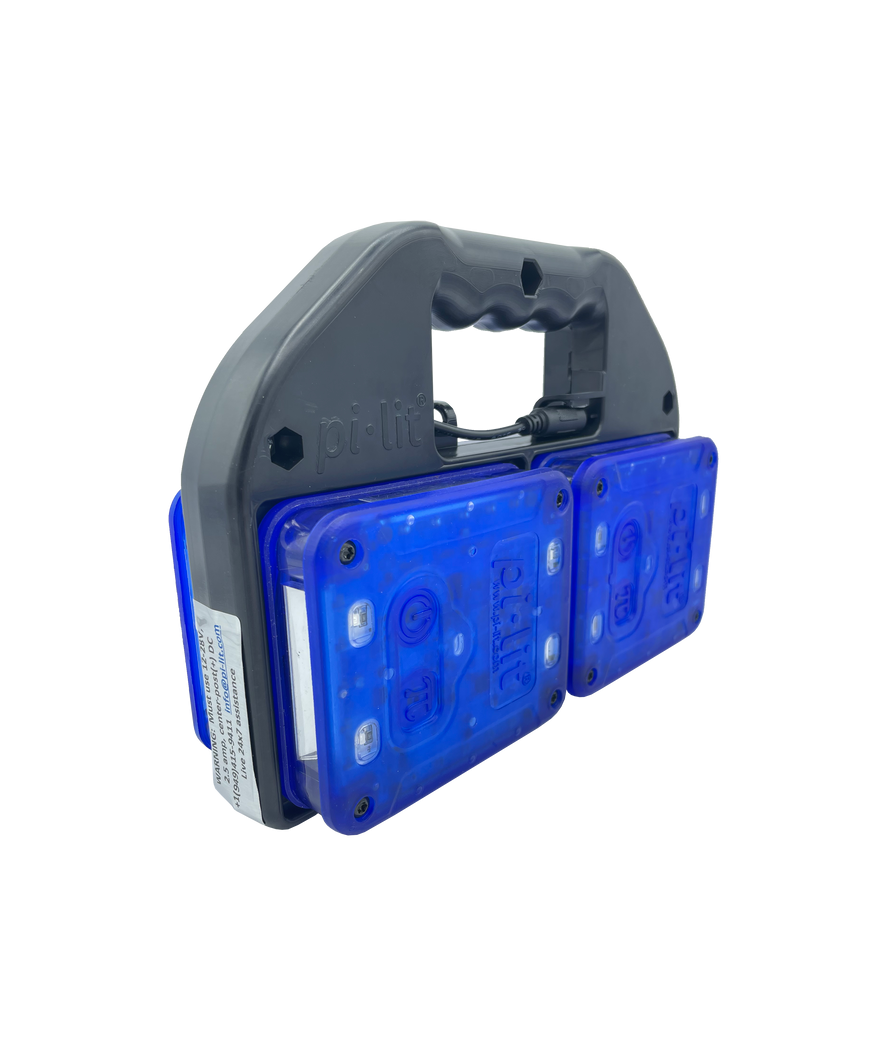 A confused or distracted driver is a recipe for disaster. Provide drivers with a runway-like approach light that can be seen further in advance and distinguishable from the other vehicle light bars. There's a reason why a sequential landing zone beacon system ("rabbit") is used on the runway threshold.
Replacement for Sequential Flare Blue Side/Blue Top
Automatic Synchronization of flares
Rapid Deployment System (RDS) automatically turns flare on (gloves okay!)
Endoskeleton carrying case makes deployment safe, quick, and easy!