Backpack for DJI Air 2S with RC-N1, Smart or RC Pro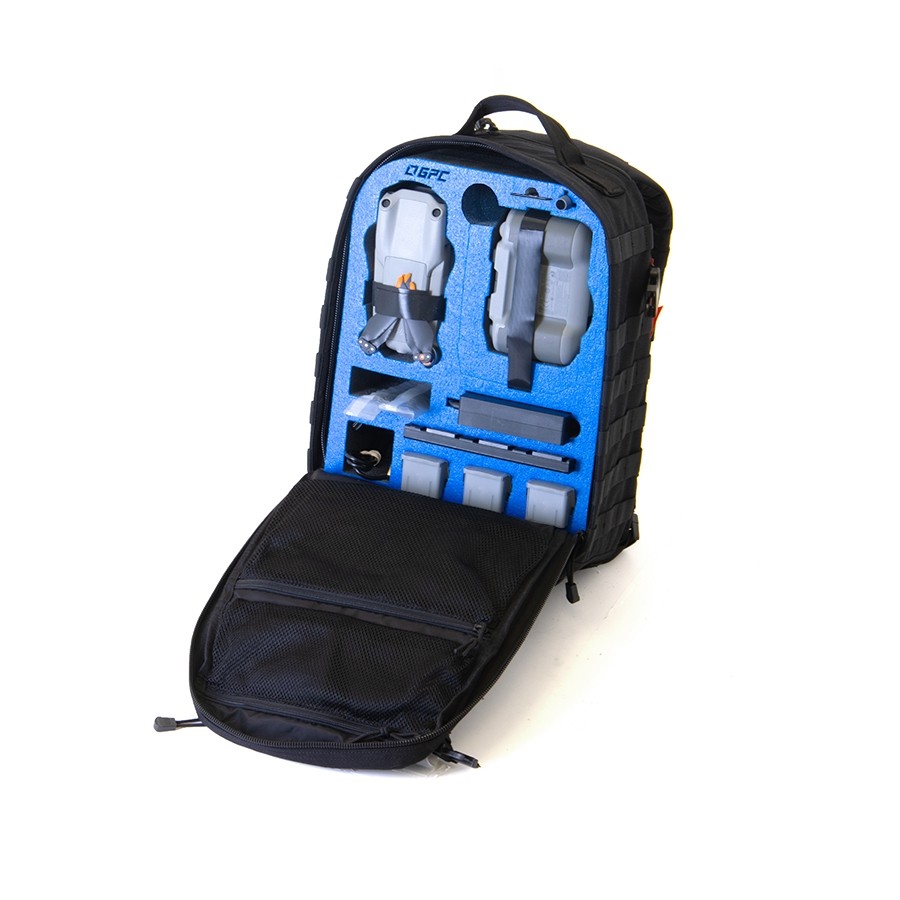 The Air 2S as compact as it is, has been an amazing success. Originally sold with the RC-N1 and now compatible with both the Smart Controller and the RC Pro. We know that many of you start with the RC-N1 and graduate to either the Smart Controller or RC Pro, therefore we have designed the backpack to accommodate any of your choices. We worked hard to accommodate a day's worth of flying by including space for 3 spare batteries, spare props, cables, *GPC Micro SD Card Holder, *GPC LensPen MicroPro. We also have your overall organization covered with the backpack holding the charger and charging hub.
Foam design fits snugly at the zipper line for clean closure, a very important feature for all UAV backpacks and reflects attention to manufacturing detail and an improved user experience
15 individual compartments
Internal multi-slot admin compartment
Self-repairing YKK zippers.
Water-jet precision cut with closed cell, low abrasion foam to resist water and dust infiltration
Wrap around MOLLE (Modular Lightweight Loading carrying Equipment) with Slick Stick web platform for attaching modular components
4 exterior zipper enclosures for additional storage
Housed in a 5.11 RUSH12™ tactical backpack used by military and industrial leaders
Built from superior strength, water-resistant 1050D nylon. Keeps your gear safe and dry in any environment
Adjustable dual density closed-cell foam shoulder straps for ergonomic comfort Cinching centered sternum strap and dual compression straps
Lifetime replacement guarantee
Foam made and designed in the USA, Shipped Worldwide
Remember! - If it doesn't say GPC in the foam, it isn't guaranteed!