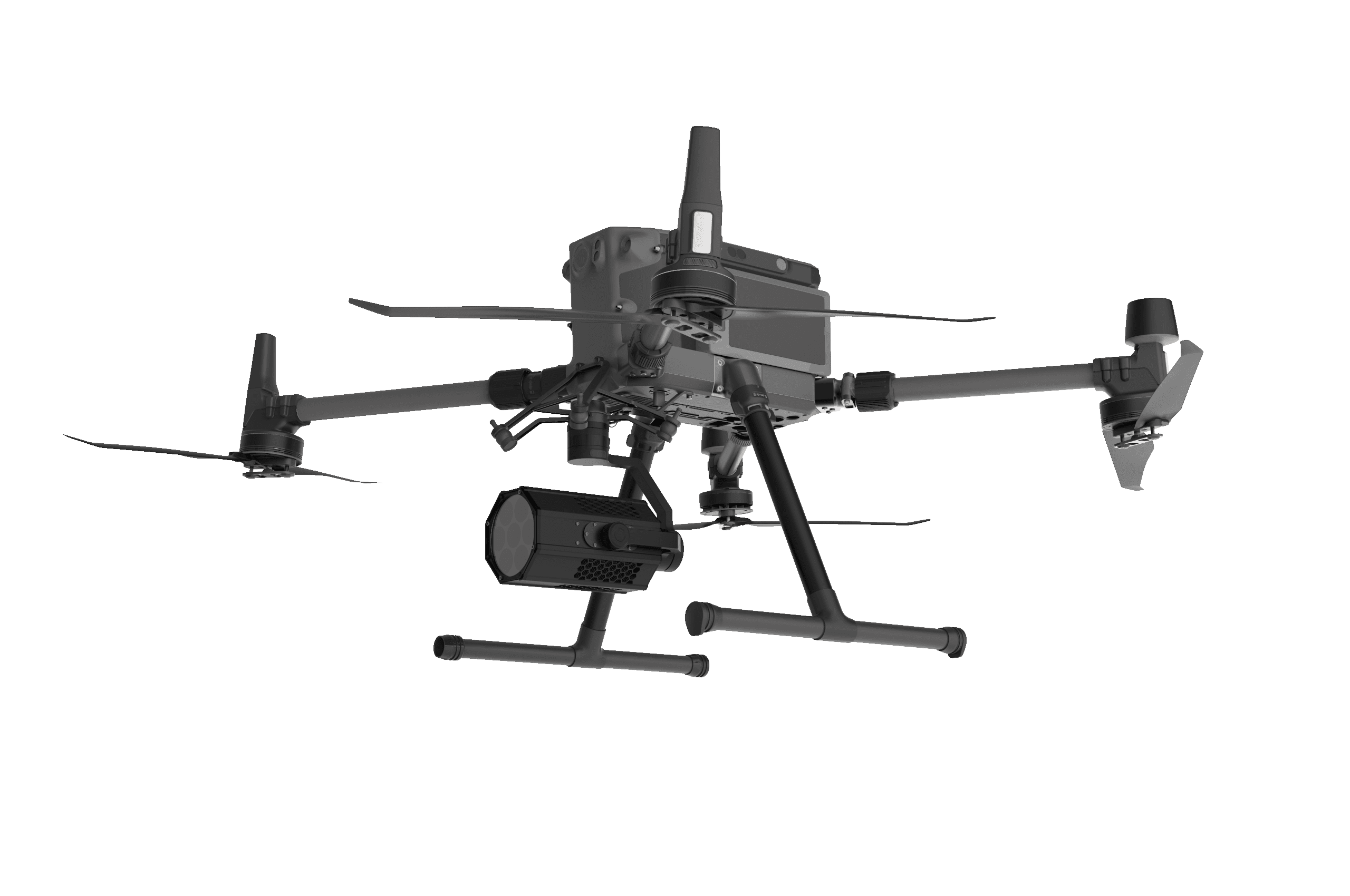 GL300 Spotlight is designed for long-term and large-scale emergency lighting scenes power is five times that of GL60 up to 300W lighting brightness exceeded 30000 lumens using optical lens group project a clearer and brighter beam at a 45 degree angle meet a wider range of lighting needs. Equipped with a three-axis gimbal to bring more flexible illumination angle it is possible to project strong illumination light to the target location from a safe airspace far from the crowd. Adopt intelligent standardized quick release interface design it can be adapted to various industry drones can be equipped with tethered drone systems or draw power directly from drone batteries. There is also a burst flash mode and the instantaneous lumens can be as high as 50000 which has the effect of blindness caused by strong light. It can meet the needs of emergency and public security departments for night inspections special treatment emergency rescue and other night.
This high-powered super bright Spotlight is compatible with DJI Matrice 300 RTK by DJI SDK, controlled and operated by DJI Pilot, being easy to install, just as installing a DJI Zemuse gimbal
These high-power spots contain 7 LED chips with a power of 300W, 30000 LM. This is the most powerful reflector for the DJI Matrix 300 drone so far
Spots with 3-axis gimbal, like a Zenmuse DJI camera, which can be easily controlled by the DJI Pilot application, plug-and-play
From a height of 100M, the reflector covers more than 5,300 m2
The optical lens group is used to design a clearer and brighter beam at a 45-degree angle to meet a wider range of lighting needs
The standardized design of the fast-release interface can be mounted on various drones in the industry and can be matched with linked drone systems
DJI SkyPort V2.0 interface, payload with DJI SDK, compatible with DJI Matrix 300 RTK
In flash mode, the instant lumen can reach 50,000. It can meet the needs of night patrol, surveillance, emergency rescue missions, and other night operations carried out by the emergency and public security departments.