Micro USB (3ft) - Durable Charging Cable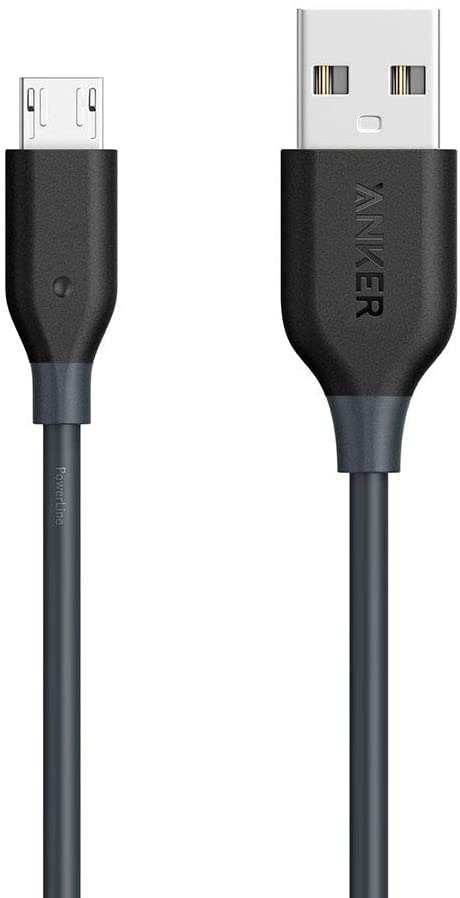 PowerLine Micro USB The world's incredibly fast and durable charging cable. From ANKER, America's Leading USB Charging Brand- Faster and safer charging with our advanced technology- 10 million+ happy users and counting. Strengthened Construction first for USB charging cables, the Anker PowerLine is reinforced with bulletproof aramid fiber. That makes it much stronger than conventional cables. Incredibly Durable. We bent this cable over 5000 times and saw no damage or change in performance. PowerLine Micro USB is a remarkably cable you've ever seen. Faster Charging, thanks to wide diameter wires and reduced cord resistance, PowerLine enables the fastest possible charge speed via any USB charger. Superb fit to maximize case compatibility, we made PowerLine's Micro USB connector as compact as possible, without compromising its durability. Outstanding warranty at Anker, we believe in our products. That's why we back them all with an 18-month warranty and provide friendly, easy-to-reach support. Compatible With: Android smartphones and tablets, e-readers, cameras, MP3 players, hard drives, portable chargers, handheld game consoles and all other Micro USB devices from brands including Samsung, HTC, Motorola, Nexus, Nokia, LG, HP, Sony, Blackberry and many more.
Lasts 10X Longer: Reinforced stress points with a 5000+ bend lifespan make PowerLine many times more durable than anything else on the market
Faster Charging: Thick gauge wiring and reduced cable resistance enable PowerLine to provide the speed possible charge via any USB charger, plus data transfer.