DJI Mavic 3 Pro Fly More Combo (DJI RC)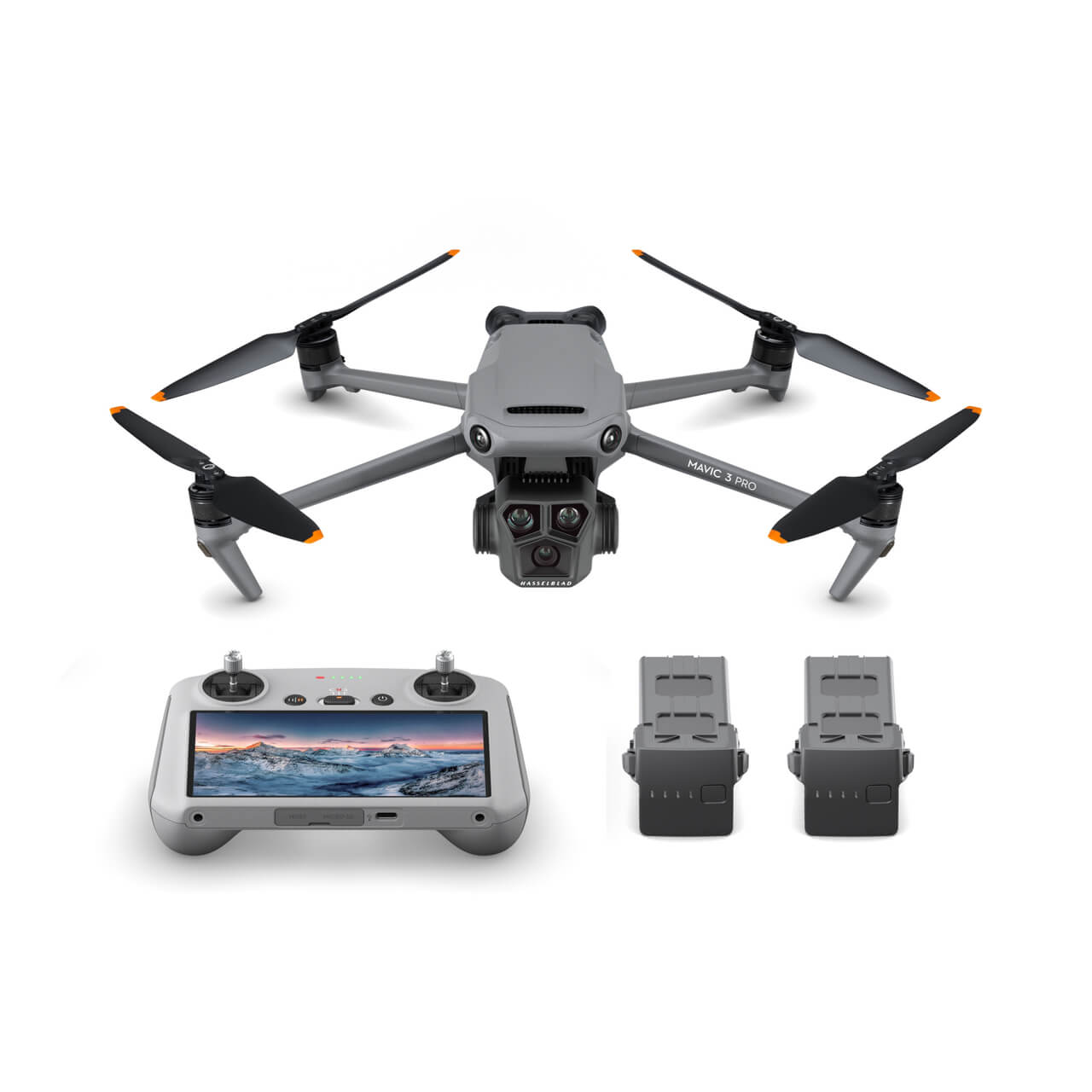 Mavic 3 Pro's triple-camera system ushers in a new era of camera drones by housing three sensors and lenses with different focal lengths. Equipped with a Hasselblad camera and dual tele cameras, Mavic 3 Pro is a triple-camera drone that unlocks new shooting perspectives, allowing you to embrace creative freedom further, capture fascinating scenery, explore photographic storytelling, and make cinematic masterpieces.
Fly More Combo includes a DJI RC, two additional batteries, a Battery Charging Hub, an ND Filter Set, and more
4/3 CMOS Hasselblad Camera
Dual Tele Camera
43-Min Max Flight Time
Omnidirectional Obstacle Sensing
15km HD Video Transmission
DJI RC is a remote controller that delivers an exceptional operating experience for DJI drones. With a lightweight body, FHD display, and ultra-long battery life, it also features new dual-spring control sticks for more comfortable flying and supports the advanced DJI O3+ video transmission technology. [1] With its powerful functionality, aerial creation is more convenient than ever.
For Select DJI Drones
5.5" HD Touchscreen Display
1920 x 1080 Resolution
Live Streams up to 1080p at 60 fps
Bluetooth 4.2, Wi-Fi 802.11a/b/g/n
Dual-Band 2.4/5 GHz Frequency
USB-C Charging Port, microSD Slot
2 x Customizable Buttons, LED Indicators