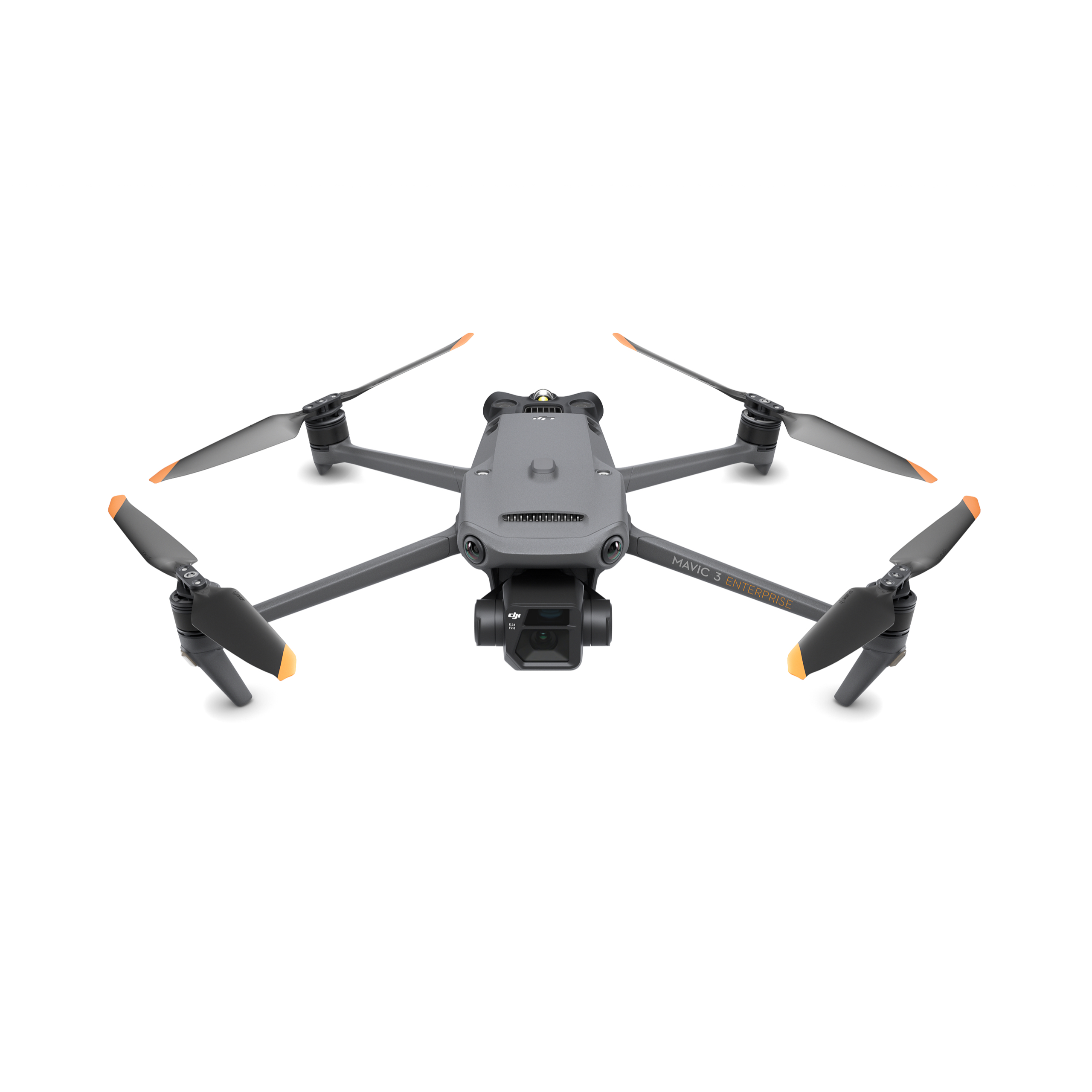 Battery:

Li-ion (5000 mAh @ 7.2 V)

Battery Capacity:

5000 mAh

Battery life:

45 min.

Battery Voltage:

15.4 V

Focal Length:

24mm-162mm

Folded Dimensions:

221×96.3×90.3 mm (L×W×H)

Manufacturer:

DJI

Max Flight Speed:

15 m/s (Normal Mode); Forward: 21 m/s, Side: 20 m/s, Backward: 19 m/s (Sport Mode)

Max Flight Time:

45 min.

Max Take-Off Weight:

1,050 g

Operating Frequency:

2.400-2.4835 GHz, 5.725-5.850 GHz

Operating Temperature:

-10° to 40° C (14° to 104° F)

Optical Zoom:

56x

Screen Resolution:

1920×1080

Screen Size:

5.5 inches

Sensor Type:

4/3 CMOS, Effective pixels: 20 MP

Unfolded Dimensions:

347.5×283×107.7 mm (L×W×H)

Video Resolution:

4K: 3840×[email protected]; FHD: 1920×[email protected]

Weight with Batteries:

915 g
The Mavic 3 Enterprise Series redefines industry standards for small commercial drones. With a mechanical shutter, a 56× zoom camera, and an RTK module for centimeter-level precision, the Mavic 3E brings mapping and mission efficiency to new heights. Streamlined and compact, Mavic 3 Enterprise Series can be carried in one hand and deployed at a moment's notice. Perfect for beginner and veteran pilots alike, it's built to perform on lengthy missions. Mavic 3E's wide-angle 4/3 CMOS, 20MP sensor has a mechanical shutter to prevent motion blur and supports rapid 0.7-second interval shooting. Complete mapping missions with extraordinary efficiency without the need for Ground Control Points. Mavic 3E's Wide camera has large 3.3μm pixels that, together with intelligent low-light mode, offer significantly improved performance in dim conditions. Equipped with wide-angle lenses on all sides for omnidirectional obstacle avoidance with zero blind spots. Adjust proximity alarms and braking distance depending on mission requirements.
Compact and Portable
Premium Camera Performance
Exceptional Operational Efficiency
Abundant Accessories
Full Software Suite
User Data Security
Open Developer Ecosystem
Wide: 4/3 CMOS, 20MP, Mechanical Shutter
Tele: Equivalent Focal Length is 162mm, 12MP, 56× Hybrid Zoom