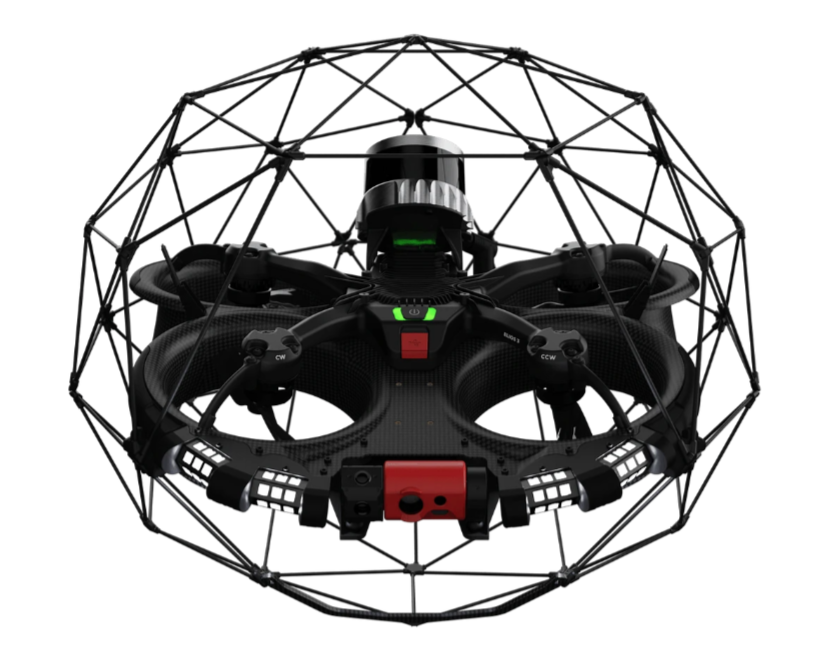 Battery:

LiPo 6S HV Smart Battery

Battery Capacity:

4350 mAh

Battery life:

50 Flights

Dimensions:

48cm wide; 18.9 in 38cm high; 13.8 in

FOV:

119° horizontal, 149° diagonal

Manufacturer:

FLYABILITY SA

Max Flight Time:

>12min30s
Quickly turn asset data into digital insights, with Elios 3, the ultimate indoor drone for inspection, mapping, and surveying. Relying on the power of computer vision and LiDAR mapping, Elios 3 is a versatile indoor drone opening doors to a world where performing systematic inspections does not require months of training, reporting is done intuitively on a 3D model of your asset, and situational awareness is built into the piloting app. Much more than a flying camera, Elios 3 is a powerful data-harvesting tool.
FlyAware SLAM Engine
SLAM-Based Stabilization
3D Live Map
3D Reporting
3D Surveying Solution
Modular Payload Bay
Collusion-Resilient Rugged Design
Close-Up Inspection Dedicated Payload
Extended Air-Time