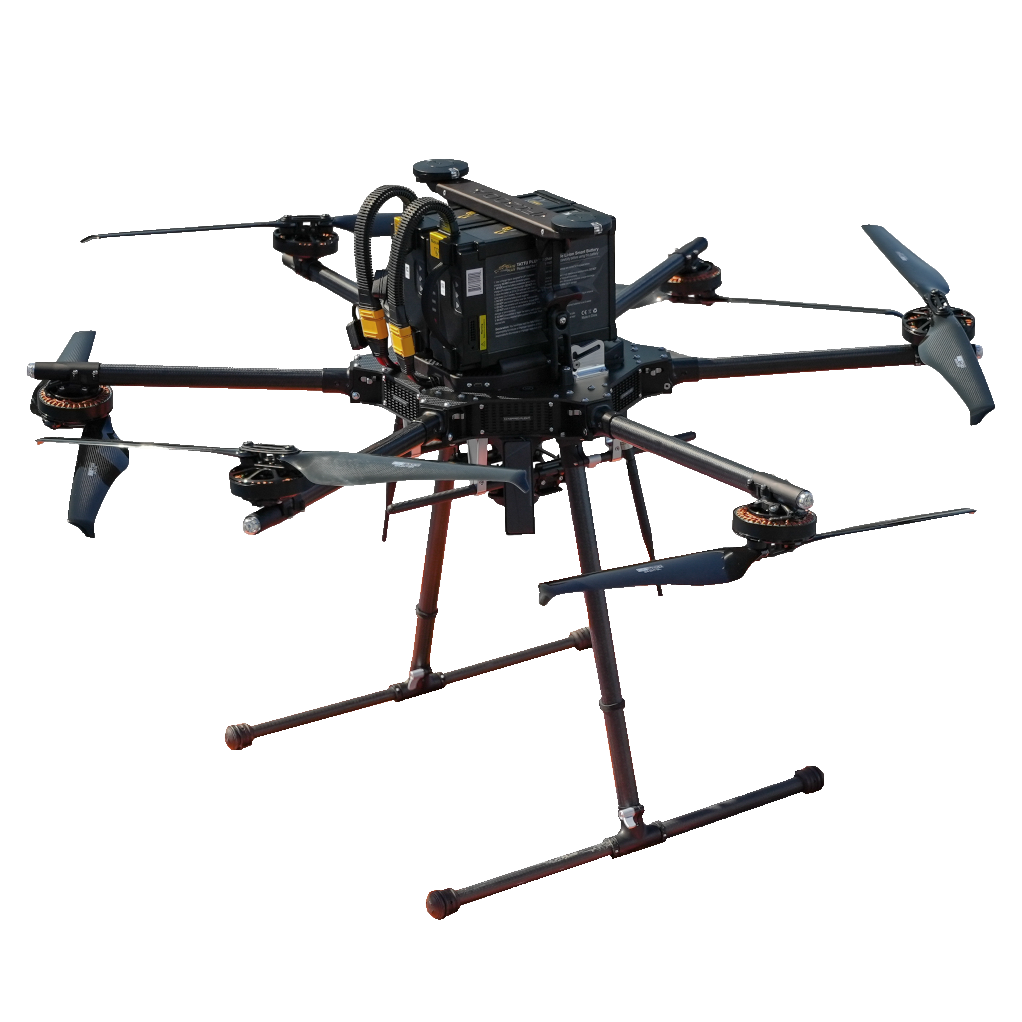 Battery:

Lithium Polymer 12S1P

Battery Capacity:

16,000 mAh

Folded Dimensions:

475 x 495 x 470 mm (18.7 x 19.5 x 18.5 inches)

Manufacturer:

Inspired Flight Technologies

Max Flight Time:

Up to 40 min.

Max Payload Capacity:

8.7 kg (19.1 lbs)

Max Take-Off Weight:

24.9 kg (54.9 lbs)

Unfolded Dimensions:

1655 x 1540 x 765 mm (65.1 x 60.6 x 30.2 inches)

Weight with Batteries:

16.2 kg (35.7 lbs)

Weight without Batteries:

7.7 kg (16.9 lbs)
The IF1200A builds on the successes of its predecessor, the Blue UAS-accepted IF1200, by delivering a category-leading 85% increase in flight time. The IF1200A elevates the user experience of Inspired Flight's systems and further streamlines the workflows of operators in the field. Designed for the same customer base as the IF1200, the IF1200A enables massive increases in overall operational efficiency and cost-savings over the 5+ year projected lifetime of the aircraft. This aircraft is able to achieve 85% longer flight times with a larger battery, more capable motors, ESCs, and larger propellers. This version incorporates the Blue Cube flight controller running ArduPilot software.