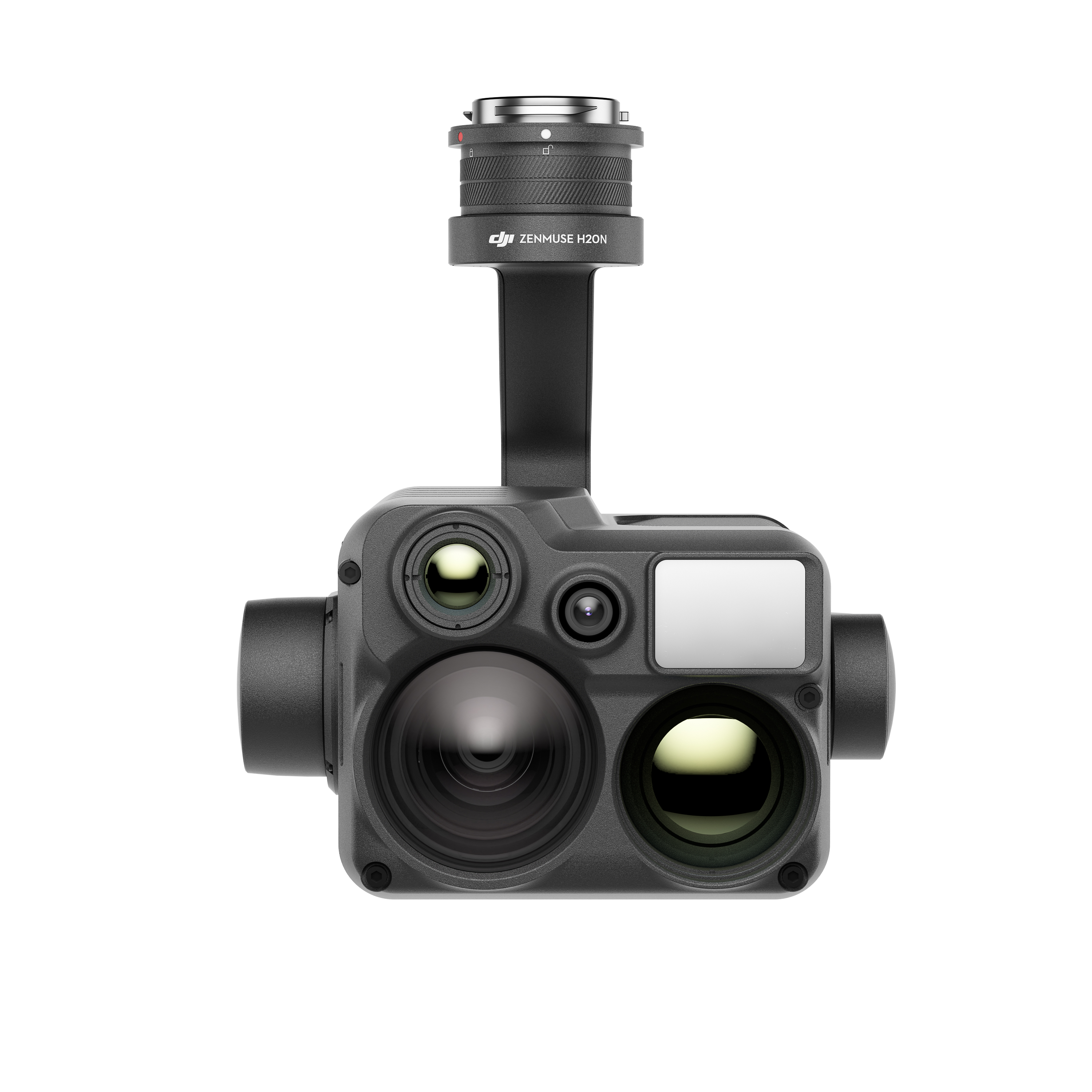 Focal Length:

Wide: 53mm, Tele: 196mm

FOV:

82.9°

IP Rating:

IP44

Manufacturer:

DJI

Optical Zoom:

Wide: 2x, Zoom: 2-20x Hybrid, Tele: 8x

Sensor Size:

Thermal: 640x512

Supported Aircraft(s):

Matrice 300 RTK
Alongside the new M30 Product line ecosystem, DJI also unveils the Zenmuse H20N sensor specifically made for the DJI M300 RTK drone. The Zenmuse H20N is a hybrid sensor solution that combines a starlight-grade night vision camera, a hybrid zoom thermal imaging camera and a laser rangefinder for use with the M300 RTK, bringing a revolutionary experience to night operations. The ultra-low-illumination starlight-grade night vision camera can capture the scene clearly even in darkness, setting a new standard for search and rescue operation or emergency situations requiring immediate recognition. The Zenmuse H20N integrates starlight sensors into its zoom and wide-angle cameras. Pair this with dual zoom thermal cameras and a laser rangefinder, and you have a versatile hybrid payload that rises to the occasion.
Package includes M30 Series drone (M30T), DJI RC Plus, TB30 batteries *2, BS30 Intelligent Charging Station, and a hard travel case
Transport in vehicle alongside other equipment
Quick gimbal lock option for protection
Dual vision & Infrared ToF sensors on all 6 sides of the aircraft
Customizable brake distance
Anti-collision beacons
Flight Interface: Improves efficiency and safety, clear presentation of flight details and navigational information, works seamlessly with the DJI RC Plus, and ability to connect to FlightHub 2*